Speaking

Reading
Listening

Writing
Practice speaking, reading, listening and writing all while playing a game.
You will improve your vocabulary and grammar, starting with Basic verbs, phrases, sentences, and learn new words daily.
Quran I.Q's confidence-based repetition technique is proven to help you learn faster, and be more efficient in the way you learn to understand the Quran.
What normally takes month's, But now only take weeks.
With 1000+ words to learn, 100's of levels to master and countless hours of addictive content, this is the go-to app for understanding the Quran.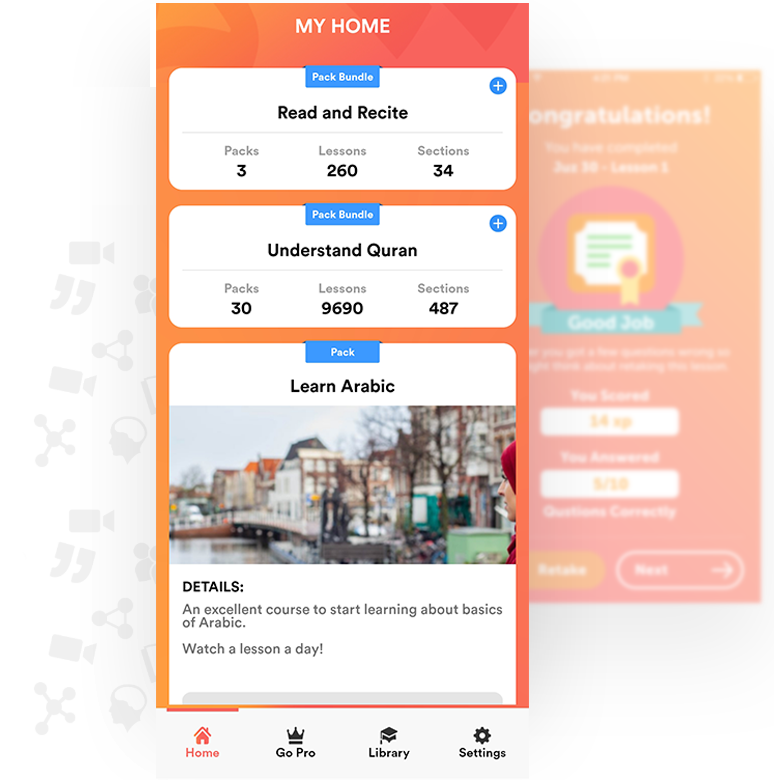 It's time to give your vocab a total body workout, and test your Quran I.Q
Don't be intimidated to get started.
Most people say their biggest regret is not starting sooner!
Features
Learn Arabic with lessons taught through visual and audio aids, Quizzes and a companion YouTube video series.
Quran IQ makes learning to read Arabic easy, with simple words, phrases and meanings from the Holy Quran aiding in learning and memorization. Grammar, pronunciation and more are covered in a fun, simple guidebook. Memorize verses, deepen your knowledge and become your own teacher by downloading Quran IQ! Begin your journey to enhance your Qur'anic Arabic knowledge today.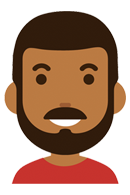 Learn Arabic from The Holy Quran
01Learning to read the Holy Quran is easy, with thousands of questions to help you learn the fundamentals of Islam
02Learn to read Arabic, memorize root words and study Muslim prayer with the aid of thousands of fully interactive lessons
03Memorize Arabic pronunciation and vocabulary through fun memorization activities
04Learn Arabic with your friends and compete with one another on the weekly leaderboards, or form online study groups
Learn to Read Arabic At your own Pace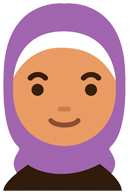 Learn Quran through the translation of words and phrases (Beginner Mode) or by attaining deeper meaning through those words and phrases (Advanced Mode) 01
Memorize Quran passages by setting goals and challenges to remind yourself daily 02
Teacher's Guidebook & Study Guide to Continue Your Learning 03
Learn Arabic through video with "Quran IQ" YouTube Video Series 04
Learn grammar, root words and more with our fully integrated companion Video lessons 05
Learn Quran through the translation of words and phrases (Beginner Mode) or by attaining deeper meaning through those words and phrases (Advanced Mode) 06
Learn Arabic through video with "Quran IQ" YouTube Video Series 07
Learn Quran through the translation of words and phrases (Beginner Mode) or by attaining deeper meaning through those words and phrases (Advanced Mode) 08